By Mindy Ward, Editor Farm Progress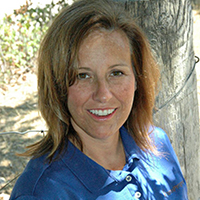 20 years gone. It was my 40s before I truly became active in AAEA: Agricultural Communicators Network.
Sure, I entered the occasional writing award contest. However, I never attended a meeting. My job title did not include "editor." I was a "staff writer." So, my assumption was AAEA—at the time American Agricultural Editors Association—was not for me. I was wrong.
My first real deep dive into the association was during the Ag Media Summit. There were so many people, so many sessions and so much interaction. There was excitement about the agriculture industry and future of ag communications. But walking from one session to the next, I felt regret.
I couldn't help but wonder after all the years what did I miss? Here's the shortlist:
Honing my craft. From regional workshops to Ag Media Summit, Ag Communicators Network professional development sessions could've improved my writing.
Networking with others. I would've developed connections with journalists, photographers, designers and account managers.
Expanding my view. I should've been touring different parts of the U.S. or world through AMS or IFAJ to educate myself on agriculture issues and production practices.
At 42, there I was a life full of could've, would've and should've. Actually, it is not really my style. I'm more of a can, will, and shall person.
I ramped up my involvement in AAEA: Ag Communicators Network and attended meetings, volunteered for committees and served on the board. It's amazing what happens by being involved.
Now, I can tweak my writing style with one simple statement from Steve Werblow of Steve Werblow Communications. During his "Rock on Writing!" seminar in Utah, he shared how to write a story with 500 words or less. "If a songwriter can do it," he said, "why can't you?" Truth.
Today, I will walk up and visit with strangers in a meeting room who instantly become part of my communications network. I find we share the same passion for telling agriculture's story. I realize it will take all of us to get that message to the masses.
Every year, I shall take advantage of educational tours and events to grow my knowledge not only of agriculture, but also of news reporting. I shall never stop learning.
It does not matter your age, title, publication, association, or years in the business—just get involved. It is never too early or too late to start. There is truly something for everyone in our organization. You will find the rewards are better than the regrets.