Three Things We Learned About the 2023 AMS Location: Palms Springs
By: Samantha Kilgore, ACN Executive Director 
Have you marked your calendar for the 2023 Ag Media Summit yet? The AMS steering committee and stars did a site visit to our host location- Palm Springs, California- in December, and here are three things to look forward to when you land.
1. A short commute from the airport to the hotel.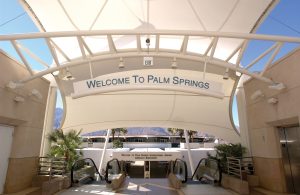 Palm Springs International Airport (PSP) is just 6 short minutes from the host hotel. You'll land in PSP at a beautiful open-air airport with awesome views, and take a quick taxi or Uber ride before you arrive at AMS HQ.
2. Beautiful scenery and resort feel.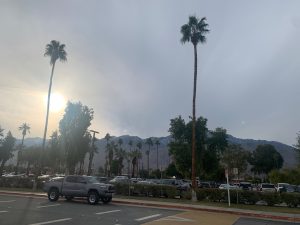 The Renaissance Palm Springs hotel is surrounded by trees and has an exceptional view of the San Jacinto mountains. With beautiful pools and cabanas, you can enjoy some downtime between sessions in style. The room block is open for the 2023 Ag Media Summit event- click here to book your room for just $169/night!
3. Everything, all together, all at once.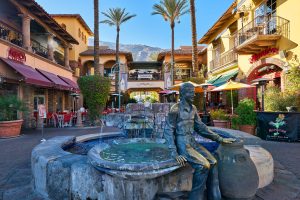 The Renaissance Hotel is connected seamlessly to the convention center, so getting to all of our current sessions and breakouts will be a breeze. After sessions, walk a few short blocks to downtown Palm Springs to enjoy restaurants and local shopping. From receptions to the tradeshow and networking- you'll be able to experience everything that AMS has to offer in a convenient, beautiful place!
Registration for AMS launches in March! Be sure to save July 30 - August 2 on your calendars, and we will see you in California!