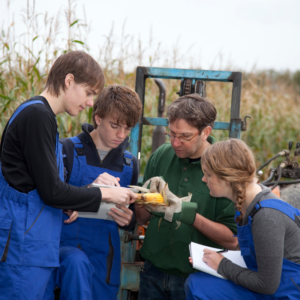 The AAEA Professional Improvement Foundation (PIF) is now accepting proposals for grant funds. The submission deadline is September 30.
PIF's mission is to provide professional improvement programs to the ag comm community through scholarships, internships, and training sessions across various Ag Communicators Network member professions — from writers and photographers to editors and freelancers.
PIF awarded funding for more programs in 2022 than previous years, including a request to help other guilds within the International Federation of Agricultural Journalists (IFAJ). So far, PIF has given out more than $41,000 in professional development funding.
The deadline to submit a proposal is Friday, September 30th. The submissions will be reviewed and selected by PIF Trustees by the end of 2022.
Click here to send in your proposal today!