By Gil Gullickson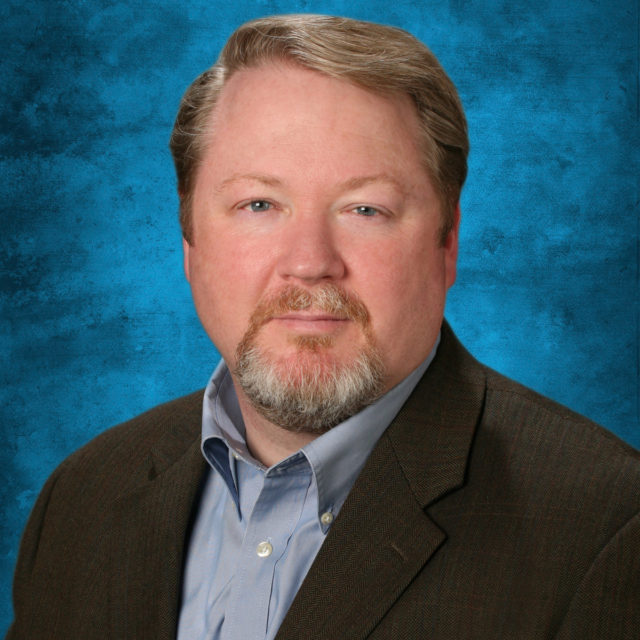 The biggest story of Chris Clayton's journalism career had nothing to do with what he originally intended to write about. And even in these days of Twitter, Instagram, and Facebook, it shows there's no substitute for pounding good old-fashioned shoe leather and knocking on doors.
"I had come back from the Iowa State Fair and called the mayor of Shenandoah, Iowa," says Chris, who then covered western Iowa for the Omaha World Herald and is now agricultural policy editor for DTN. "They were trying to put in a lake, and they were having lots of water problems with shallow wells. The mayor, who also was a banker in the town, was supposed to play in a golf tournament that weekend, but said several of his banker colleagues pulled out because of something about missing cattle around Lamoni, Iowa."
That perked his curiosity. So, he called some folks in the area, who promptly hung up.
Chris then drove to a cattle auction at the Ringgold County Sale Barn. "I ran into an old guy who took me inside to meet with his buddies, who told me about a gentleman who was committing cattle fraud.
Knowing he had a hot story, he called the Iowa State Fair to check if a Des Moines Register reporter was still covering a cattle show. Fortunately, he was still there, so the story belonged all to Chris and his colleagues.
"It just so happened that our main business reporter, Steve Jordan, had been hearing about a couple problems going on with some banks in the area. We put 2 and 2 together. The FBI was getting pulled into this thing, and a cattle feed yard was literally sealed off by state troopers. It was the craziest thing. Famers had literally lost millions of dollars in basically a big Ponzi scheme."
Farmer-investors and banks were defrauded in a cattle-buying scheme engineered by a gentleman named George Young.
"The George Young cattle fraud story stands out (in my career) because it was one of those stories you had to stick with," Chris says. Slammed doors and hung-up phone calls were typical as he pursued the story.
"I got kicked out of banks in Pella Iowa, because those bankers got all these people to invest in it (the scheme)," Chris recalls.
Later on, the reaction of bankers was understandable. FDIC investigators determined that banks who financed the schemes had to come up with millions of dollars to back their reserves. If they didn't, they would be shut down.
"One farmer talked with me briefly and said, 'I haven't even told my wife how much money we have lost in it. Another couple talked with me at 9:00 at night," recalls Chris. "They had taken out a bank loan for $40,000, expecting to make about $8,000 in profits, but they lost it all.Now, they had to figure out how to pay back the bank. That interview really brought home the point how average people were impacted."
These days, court records can easily be perused online. In the early 2000s, it wasn't that easy.
"I even went down to Kansas City to look at court records," Chris says. "You just couldn't look at court files the way you can now.
"It was just a real education, with all the different tentacles of this story," he says. "And it all began when I called a guy about a totally different topic."
How He Started
Growing up in Dearborn, Missouri, there was little hint Chris would become AAEA's 2007 Writer of the Year. "I didn't grow up on a farm, I grew up in a trailer," he says.
His early goal of being a Hall-of-Fame pro quarterback was quickly derailed. "For some reason, I was not that good in sports," he jests.
Nor did he have any attraction to journalism. Still, there were some signs he'd one day become a reporter and editor.
"I can't explain where this came from, but for some reason in grade school, I could tell you every cabinet member in the Carter Administration. I was fixated on the news, as I read the Kansas City Star in school every day."
After graduating high school, he enlisted in the U.S. Army.
"I probably went because my grades were not enough to go to college," he jokes. "I was very undisciplined. The movie Rambo also came out about then, and all my friends thought we should join the army and become the next Rambo. So, I signed up and joined the infantry."
Chris stuck it out, although he jests he should have been more inspired by the movie Stripes than by Rambo. Still, he made the best of it as he was stationed just outside of Washington, D.C.
"I really got to know D.C. really well," he says. "I spent almost every Saturday going through one of the Smithsonian museums. Even if you didn't have a lot of money, you could take the Metro and see all the national sites and hang out around the Mall."
After the service, he enrolled at the University of Missouri as a journalism major. He worked on the student newspaper, The Missourian.
"Working at The Missourian was great. It wasn't a test environment (like classes), it was what you could do in a workplace environment," he recalls. After graduation, he took a job working at the Columbia Daily Tribune before going to a job in Illinois.
"I hated that job," he says. "I took a pay cut to leave."
Even in a tough environment, though, he learned pointers that still stick with him today.
"We went to an Illinois Press Association event for a day, and there was a seminar by this city editor named Clark Stallworth. He was this crusty old guy who wore Hawaiian shirts., and he explained the importance of using short and understandable words, about the importance of headlines and about what an article will mean to a reader. He basically took a semester of newswriting and boiled it down for a day. It still sticks with me, the stuff he talked about."
Onward to Omaha
"I was about ready to give up on journalism when a friend of mine in Columbia knew the metro editor at the Omaha World Herald. I called them up, and they were looking for a reporter to cover Iowa. I was there for seven years. When I was on the Iowa beat, we covered everything, whether it was a murder or politicians coming in for the Iowa caucuses."
His coverage of the George Young cattle fraud case caught the eye of editors at DTN, where Chris moved in the fall of 2005. His winning the highest award in agricultural journalism—AAEA Writer of the Year—came after coverage he did of Hurricane Katrina and how it impacted agriculture.
"I spent a couple weeks down there, literally going down highways and small towns. All the major new reporters were focusing on New Orleans a year after the hurricane. I focused on all the rural areas of Louisiana and Mississippi, what areas had recovered and what had not."
Chris likes the diversity and complexity of the agricultural beat. Particularly fascinating to him is the rise of President Trump.
"The last two years have felt more like a decade," he says. "It's non-stop drama over things like trade, and over the government shutdown."
Chris has served on AAEA's International Committee, and is also a past president of the North American Agricultural Journalists. On the home front, he's remodeled home basements, done taxes for H and R Block, and found time to author a book on agriculture and climate change called The Elephant in the Cornfield. He's married to wife Christine, and has three children: Katie, 25; Adam, 17; and Sarah, 15.
"We spend a lot of time going to high-school activities right now," he says.
Being a tax preparer and journalist may not seem like a fit, but it has been for Chris.
"I started it mainly because you had all these people coming to Iowa running for president talking about capital gains taxes or ending the estate tax," he says. "So, I took some tax classes so I could understand it. They spent a lot of time talking about things that don't affect average Americans and Joe Six-Pack, but affect Joe Millionaire."