Jessie recently became the new co-chairperson of AAEA's Membership Committee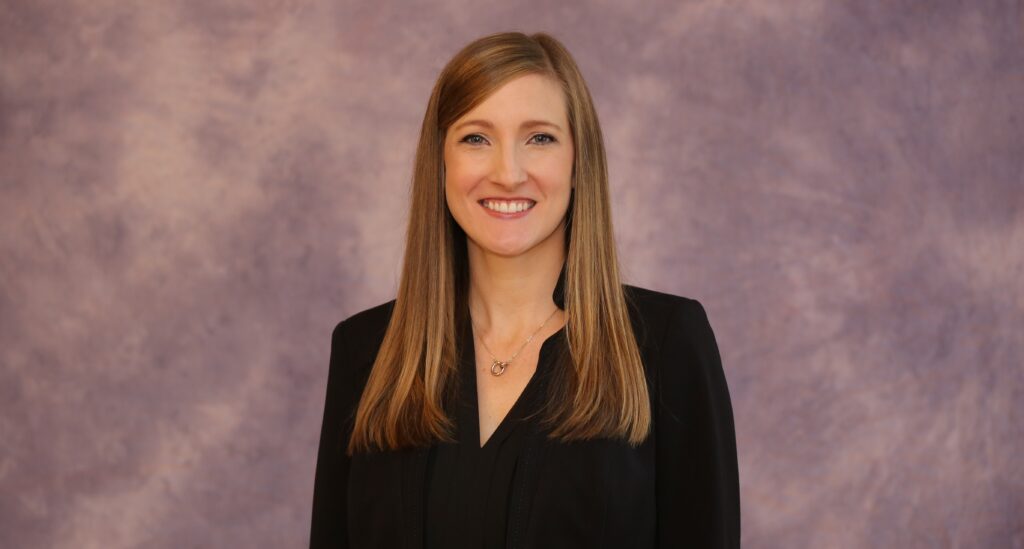 What is your name, where are you employed, how long have you worked there and what it your title? What type of projects do you handle?
My name is Jessie Bland. I have been with the Georgia Peanut Commission for eight years. I currently serve as Manager of Promotions and Marketing and Director of Advertising for the Southeastern Peanut Farmer magazine. I oversee a variety of projects promoting peanut consumption and manage advertising sales.
Where did you go to school? What made you want to study Ag Comm? How has the ag and communications industries changed since you've graduated?
I attended the University of Georgia, where I received a B.S.A. in animal science with a minor in agribusiness and management. I went on to get my M.S. in agricultural communications from Oklahoma State University. I chose to study Ag Comm to broaden my skillset and diversify myself for the job market.
Since graduating, I feel like I have seen the greatest change in technology use. From growing more food and fiber to feed a growing global population, to developing new ways of communication that are more efficient and impactful, technology continues to be a source of change.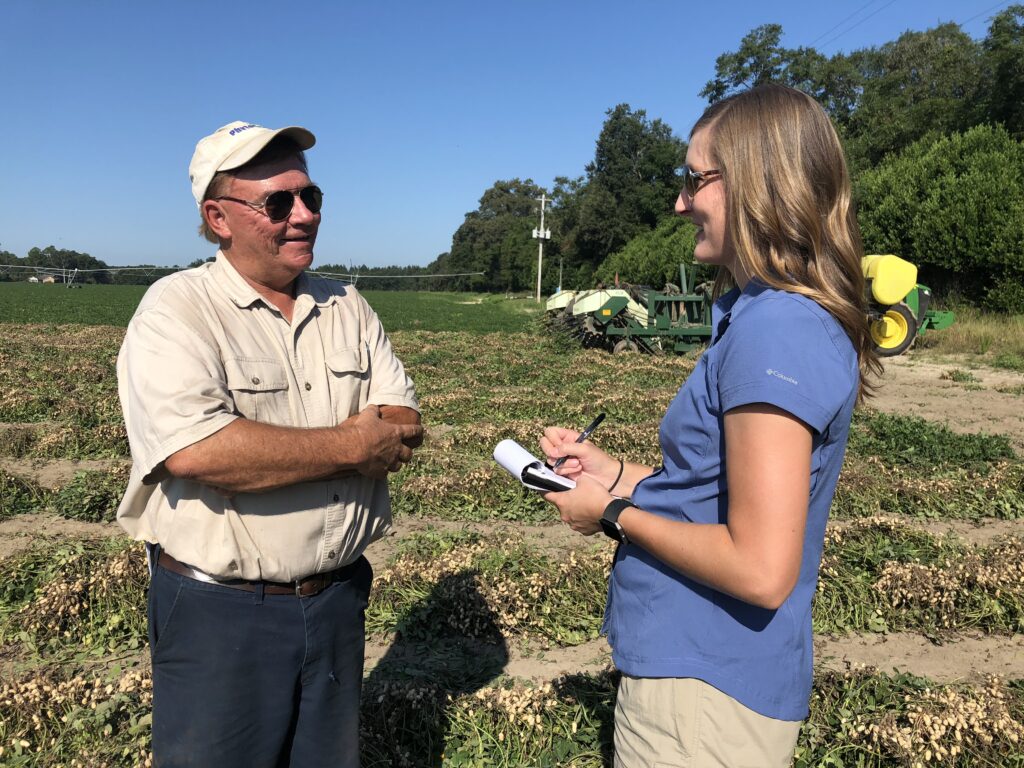 What do you like most about being a part of the Ag Comm industry? What are some challenges?
I enjoy working with like-minded individuals who have a common goal, and I feel like I the Ag Comm industry offers that. I appreciate the diversity of agriculture, but it is challenging to network in a vast industry. It gives me a greater appreciation for organizations like AAEA, which brings professionals together to network and learn from one another.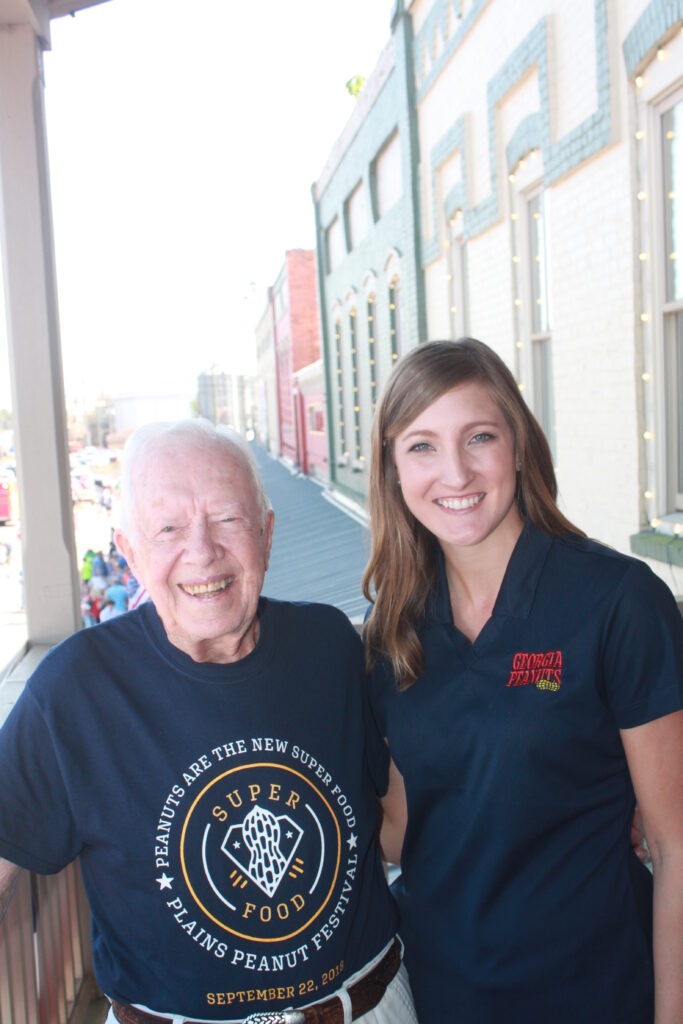 When did you join AAEA and why did you decide to join the organization? How has AAEA benefited you and your career?
I joined AAEA in 2013 when I began working for GPC. I was recruited by a coworker who had been a member for a number of years. Ag Media Summit is definitely a highlight of my time in AAEA. I enjoy getting to travel, seeing another part of the country and networking with colleagues. I also appreciate the opportunity to sharpen my skills and learn about the latest trends in Ag Comm; both of which have benefited me in my career.
When did you become the Chairperson of the Membership Committee? What do you hope to accomplish during your term?
I became Co-Chair of the Membership Committee in March 2021. I am still learning about the needs and goals of the committee; however, I hope to carry-on and continue the work done by the previous Co-Chairs and look for more ways to serve members.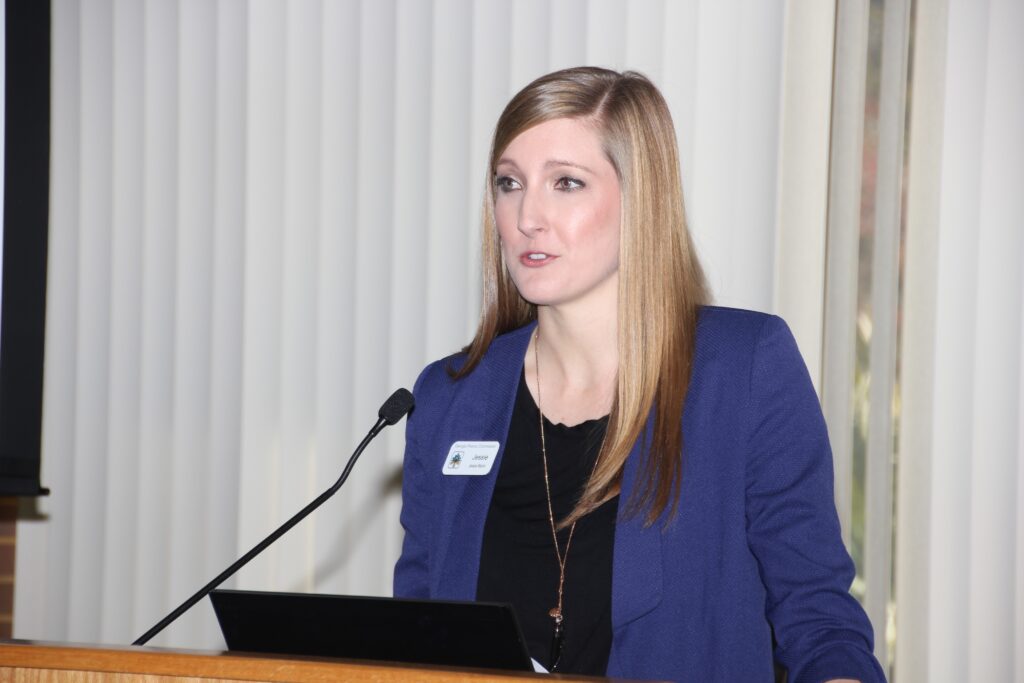 What are your future career goals?
I hope to continue learning and growing in my field, so that I may serve the agricultural industry to the best of my ability.
What do you like to do on your days off?
On my days off, you can find me spending time with my husband and 17-month-old little girl. We are an active family; always on the go or working on the family farm. Except on Sundays. Church and naps are of particular interest that day of the week.