Seven networking tips you'll want to know about working in the ag communications industry
By Ann Hess, AAEA Member, SDSU Extension Office
When I graduated from South Dakota State University 17 years ago, I don't think I ever imagined I would find myself employed here, let alone working out of Berg Agricultural Hall. A small-town girl with big city dreams, I knew I wanted to write, but never dreamt it would be about agriculture.
After landing my first job out of college with Alltech, my eyes were opened to all the opportunities within agricultural communications, not just within the state but across the nation and around the globe. Through my marketing and communications positions within the company, I met so many agricultural communicators, from livestock editors and farm broadcasters to university and association communication directors.
So, five years ago, when I decided to make the transition from public relations to press, it wasn't a difficult move. I now had the opportunity to work side-by-side with some of the same people I used to pitch articles to, schedule interviews with, meet at tradeshows and conferences, and above all, greatly admired.
Fast forward to today and I'm back on the other side of the desk, now sharing all the great educational programming and resources from SDSU Extension with local, regional and national media. I'm excited to be working at my alma mater and amplifying all the great work Extension is doing.
All of these career changes wouldn't have been possible without networking. Here are seven tips I have learned along the way: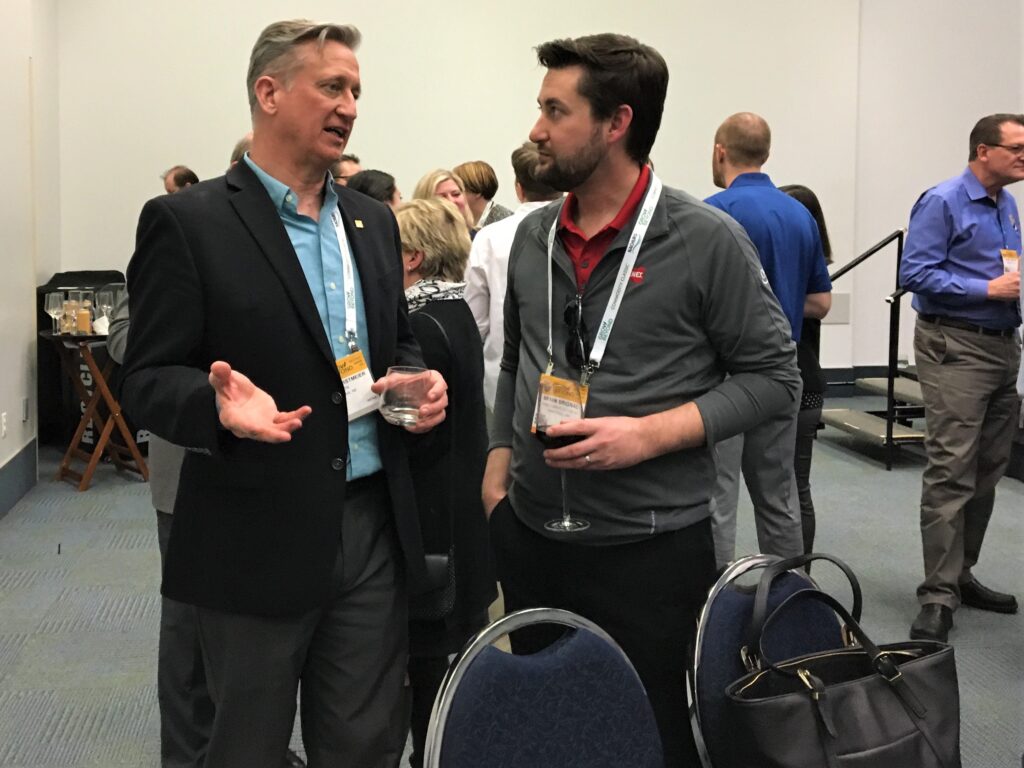 Face-to-face meetings work best. Don't hide behind emails or social media platforms. If you want to network effectively, you need to be present and engaged, virtually or in-person.
Respect others' time and space. Some meetings may have to happen after work hours or on the weekend. Some contacts may be more formal and invite you into their office, while others may prefer to chat over a coffee or a craft beer.
Ask questions and listen. As you are trying to build your network and get to know people outside your organization, this is not the time to ramble on about a new product, your company or expertise in an area. As Theodore Roosevelt said, "No one cares how much you know, until they know how much you care."
Find those mentors within your network. Who has a wealth of information and experience that you can turn to with questions?
Join organizations such as Ag Communicators Network, to not only network, but also to build professional development and have access to member resources such as the directory and the job bank.
Attend Ag Media Summit and don't be bashful. While it's always great to connect with old friends there, try to make new ones as well.
Make sure your network is diverse and try not to pigeonhole yourself into one category. The agricultural communication field is already a small niche career choice, don't make it even more smaller.