Congratulations to our 2018 AAEA Young Leader Katie Knapp, The Ag Photographer, who received an international award this week!
IFAJ/Alltech Young Leader Program
The International Federation of Agricultural Journalists (IFAJ) announced the recipients of the 2018 IFAJ/Alltech Young Leaders in Agricultural Journalism Award. This year's program, sponsored by Alltech, honors 10 young agricultural journalists and communicators who have demonstrated outstanding achievement in reporting as well as excellent potential as leaders of the industry in the years to come. The honorees were chosen by an international jury among applicants from many of IFAJ's 43 member countries.
How did you get started in the industry?
This black and white photograph of my dad and brother taken in 2005 started my journey as an agricultural photographer. I was earning my bachelor's degree in agricultural communications from the University of Illinois at the time. I knew I wanted to be in the agriculture industry but not in the fields everyday with them. Instead, I wanted to help communicate about farming. I began my career as an agency account executive, then PR writer, and then account planner before starting The Ag Photographer business in 2016. This photo has hung above my desk since my first day in the industry.
What has been your greatest learning experience?
Taking a year off to earn my master's degree a few years ago has been my greatest learning experience as an adult by far. Communication strategy and photography had become my favorite parts of my career by then, but I wanted to dig deeper. So I moved to London to earn my master's in visual sociology. Goldsmiths, University of London, is one of the only schools in the English-speaking world that offers such a degree.
I wanted to learn how to use the camera as a tool to better understand people's interactions, emotions and triggers. I wanted to analyze how visual elements affect behavior—how publics consume, react to and are affected by visual media. And I wanted to study all of this in the context of the farmer/consumer dialogue.
This curiosity culminated in a dissertation project on how people mentally picture how their food is raised. My research indicated that consumers—as I hypothesized—do not have a clear sense of what modern production agriculture looks like. Ultimately, it was this experience that cause me to start my business. You can see more about it here: http://www.theagphotographer.com/visual-sociology-research.html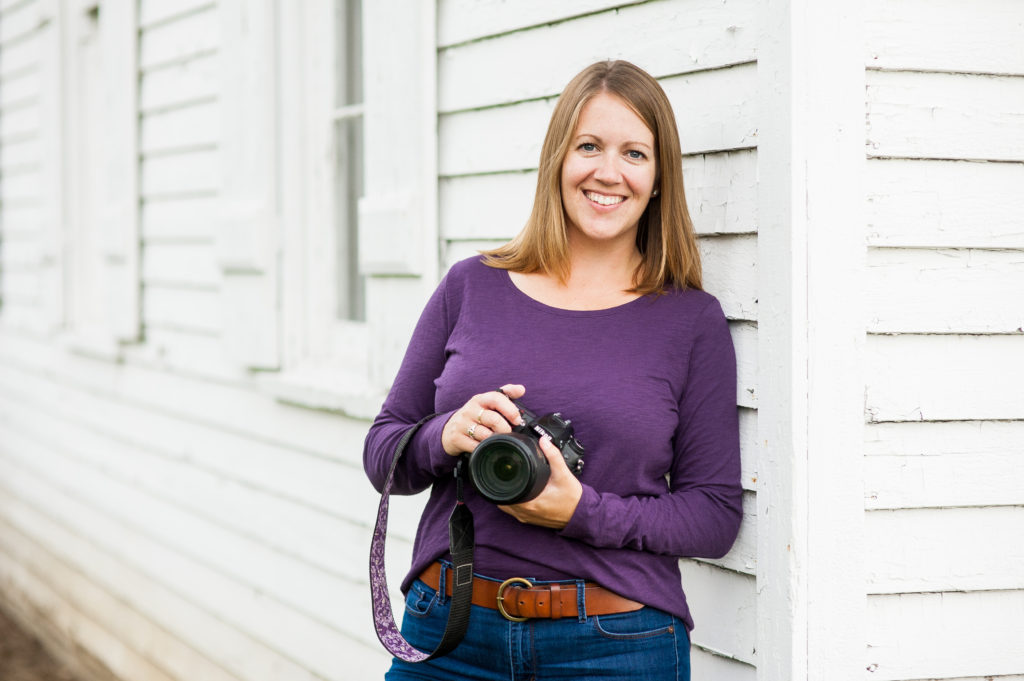 What do you look forward to the most at the upcoming IFAJ Congress?
I developed my grad school research idea while in Amsterdam for a long weekend. There was a larger-than-life exhibit by Pigs in Need, an animal activist organization. The image below shows what I saw: seemingly intellectual people coming to and from the national museums; museum-quality, tightly cropped images of animals; and captions in Dutch and English describing 'ideal' animal lives compared to 'realistic' lives of livestock.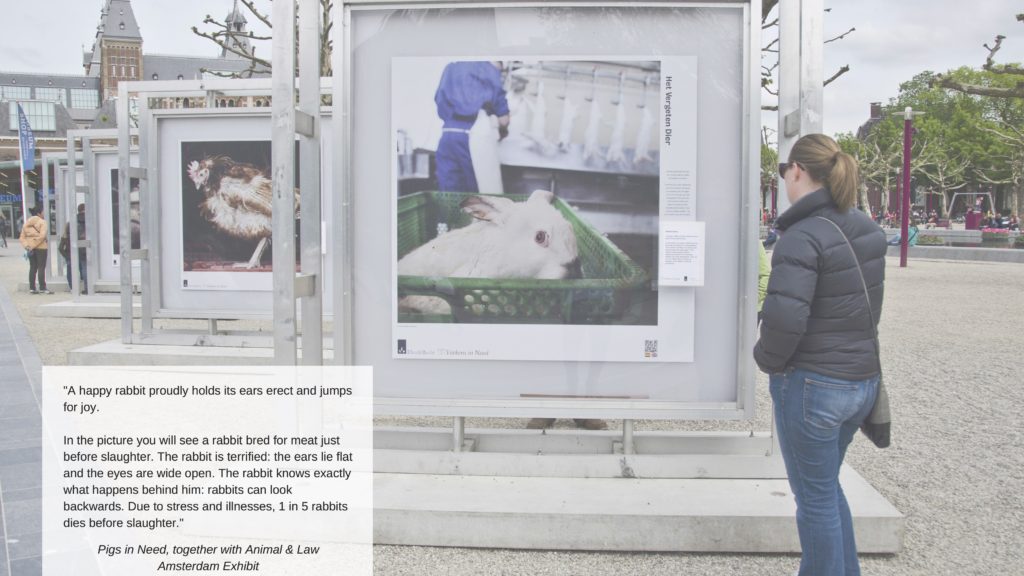 The combination of the exhibit itself, the context in which the exhibit was placed, and the pronounced agenda of the organization (that stood out to me but to which the target audience seemed oblivious) gave me my research topic: how people imagine farming. I went back to London and studied what people picture in their minds as ideal practices and how that compares to what they visualize of how their food is actually grown and raised.
The IFAJ congresses I've attended since then have provided me with content, connections and confidence to turn my idea into a sustainable business making an impact. I looking forward to returning to The Netherlands for this Congress to further understand public perception of farming in Europe some four years later and have the opportunity to visit a range of farms different from those I regularly visit. The access to farms and farmers during IFAJ congresses is unprecedented. But equally, if not more so, I am excited to further develop relationships with other attendees. While we all come from a similar, small niche, the global perspective and nuanced differences lead to tremendous conversation and ideation. Being in the same location as these folks for a week is enough to keep me coming back each year.