By Sharlet Teigen, CEO, Demeter Communications, InfoExpo Committee Member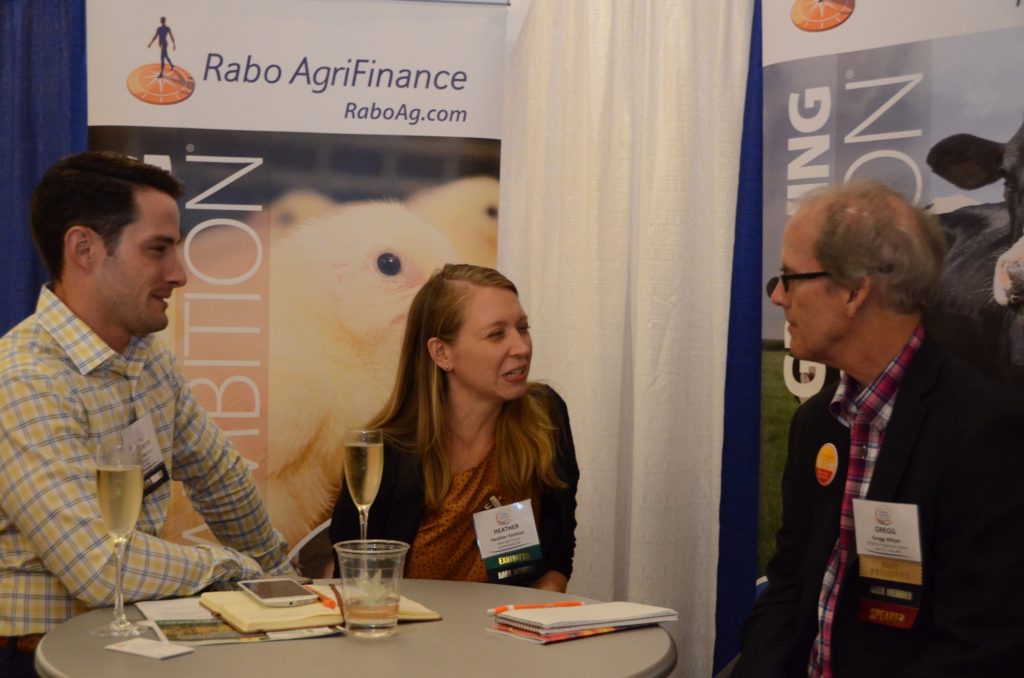 There's one constant at this year's Ag Media Summit that has been on the agenda since this event began: InfoExpo. This venue has been creating connections between ag writers, companies and associations for about 30 years. Its history dates back well before the AMS was thought of, and is a good indicator of how relationships between ag reports and allied industry have evolved.
The concept for InfoExpo was based on the success that the National Association of Farm Broadcasters had with a new addition to its annual meeting, TradeTalk, which was bringing in a great deal of revenue. And AAEA was needing additional revenue. After a couple of years of giving it a try, in 1990 the board of directors decided that was on the chopping block. But, when Hank Ernst, editor of Kansas Farmer, and I volunteered to give it one last try, the board agreed. At the time, I was on staff at the National Live Stock and Meat Board.
Hank and I started with a little market research – we did phone interviews with both ag reporters and allied industry. Many allied industry expected InfoExpo to be a carbon copy of TradeTalk: reporters would go down the line of company booths and do interviews. The differences in how the two ag media segments wasn't well appreciated, and that led to dissatisfaction all the way around.
So, for the 1991 InfoExpo, Hank and I worked at finding a solution. We shortened the hours so that InfoExpo wasn't in competition with professional development programming, and drew the traffic through the booths by having the coffee and donut station at the far end. We talked to scores of companies and associations, talking through what they could expect from InfoExpo, who should attend (not the best way for a CEO to spend a couple of days), being upfront that AAEA "active members" had a different approach to sources than farm broadcasters.
For some reason, I can recall that we had only 11 booths in InfoExpo, but setting the groundwork made a difference. The years since, InfoExpo has been refined and there are more adjustments for this year. The lesson is still valid today.
---