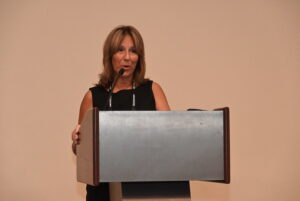 By ACN 2021 Past President Mindy Ward
"You're welcome. And thank you."
In the Disney movie Moana, that is the last line Maui or Dwayne "The Rock" Johnson sings in "You're welcome." It is my grandson's current favorite movie and song, so I watch it on repeat. The lyrics focus on the successes of Maui as a demigod and how he believes he deserves accolades. In the end, a normal girl saves him from the island so he must utter "And thank you."
I believe too often we approach leadership with this same attitude, one where we check off boxes of what we've accomplished waiting for the praise to flow. But that is truly not a servant heart. And every ACN member is a volunteer who serves this organization to bring about professional development and more importantly a sense of community.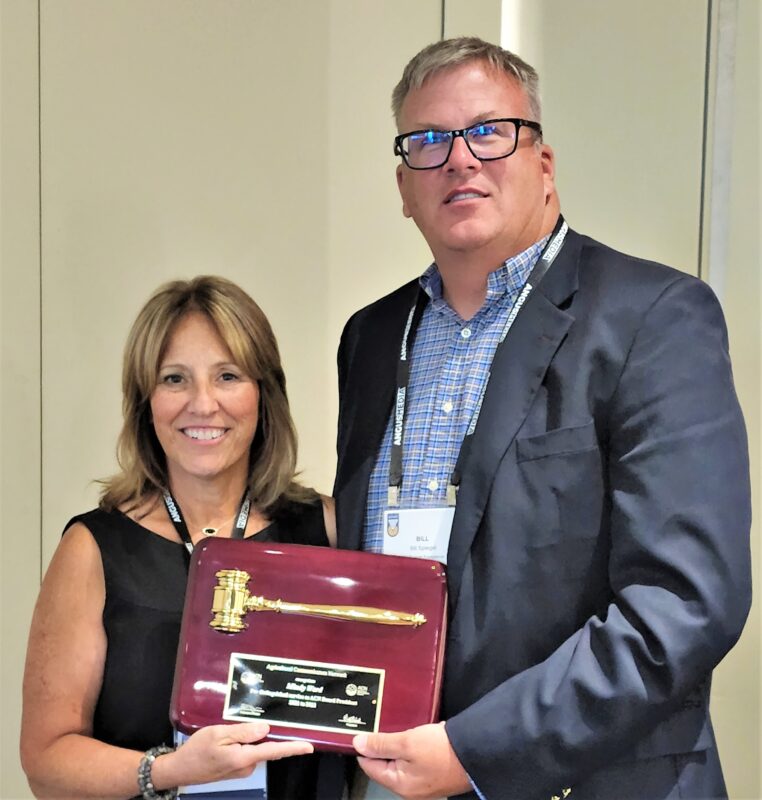 ACN 2021 President Mindy Ward is presented with an honorary plaque by
now-ACN President Bill Spiegel during a special ceremony at the 2022 Ag Media Summit.
Ward was honored for her leadership, time, dedication, and service to the organization.
(Courtesy: Melanie Ruberti)
While it has been a joy to serve as president, the accomplishments of this organization over the last year are not mine. It took more than just one person to bring them to fruition. So a big THANK YOU to all who stepped up to serve in these areas:
ACN board. Your commitment to our membership giving unselfishly of your time to see that the work of our organization moves forward is above reproach. You keep us focused.
ACN Committees. From chairs to members, you are what drives us forward–always looking for new ways to meet the professional needs of all members. You provide us vision.
Special Interest Groups (SIGS). Whether Association Communications, Editors, Freelancers, Photography and Young Professionals, thank you for offering us a place to network. You offer us community.
The Byline. Whether you provided a topic or wrote an article, thank you for sharing your knowledge and love of ag communications with us. You give us insight.
Above the Fold Podcast. From host to producer to special guests, the podcast gives us a chance to relax, listen and learn about our industry. You provide balance.
Ag Media Summit. At this premier ag industry get together, I think ACN members shine. From chair to presenter to facilitator to farm tour leader, this event would not come together without your dedication. You represent the best of us.
As always, if you would like to serve Ag Communicators Network reach out.
It has been a great year. It's been an honor to serve you and this organization.
So, visualize with me (or watch the movie or song) as I throw that stone across the opening to the cave locking your new ACN president Bill Spiegel inside and proudly proclaim—"And thank you!"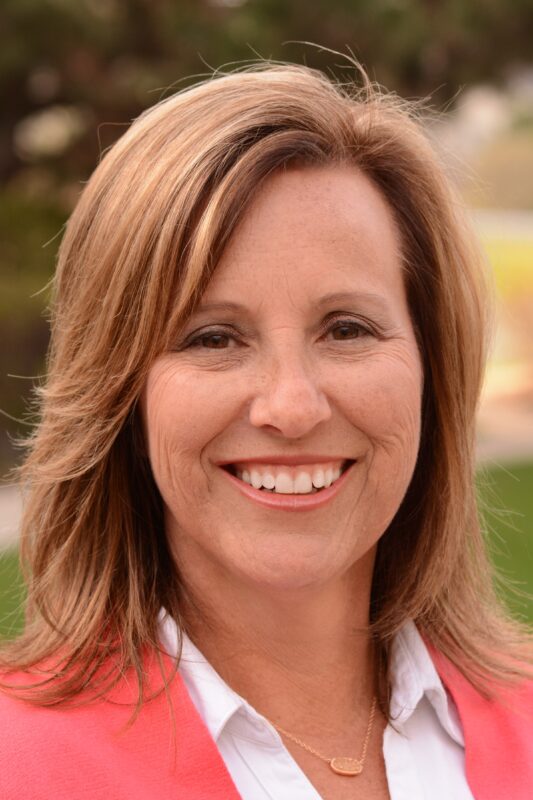 Mindy Ward is the Senior Content Director with Farm Progress. She is also Editor of the Missouri Ruralist magazine.