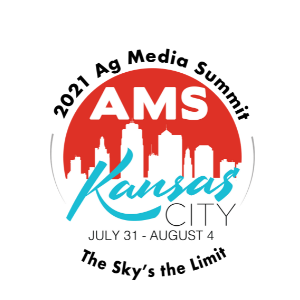 By Holly Spangler, AAEA 2014 Past President

If there's one thing I've learned from 20-plus years of attending the Ag Media Summit, it's that I'll come home inspired and with a few new skills.
Every year, I sit through workshops and learn new ways to think about my writing and how I can better that process. I've heard inspiring speakers from the Poynter Institute, and from people, like Anne Wylie and many of our own Master Writers, who challenge me to try something new and inspire me with their work and their process.
Even better: after the session, I get to sit around and talk about this stuff with other ag writers, lingering in the hallways to see what they got out of it, how they do it and what they'll try now. That's where innovation is born and also, a very good time. (yes, it's a nerdy observation but I trust you feel the same)
We wanted to get the entire workshop agenda here in front of you – even if it is subject to change. Take a look. See what you can learn. I'm already leaning toward narrative writing, those award-winning photographers, bridging the sales/edit gap and Master Writers telling me how to craft a compelled story.
Then, make sure you're registered. And remember: the early bird rate ends THIS Wednesday, June 30, at midnight! After that, member registration jumps from $395 to $559.
So get cracking. And hopefully, I'll see you there – especially to talk it over in the hallway after the session!
Here's a look at the professional development seminars you can choose from: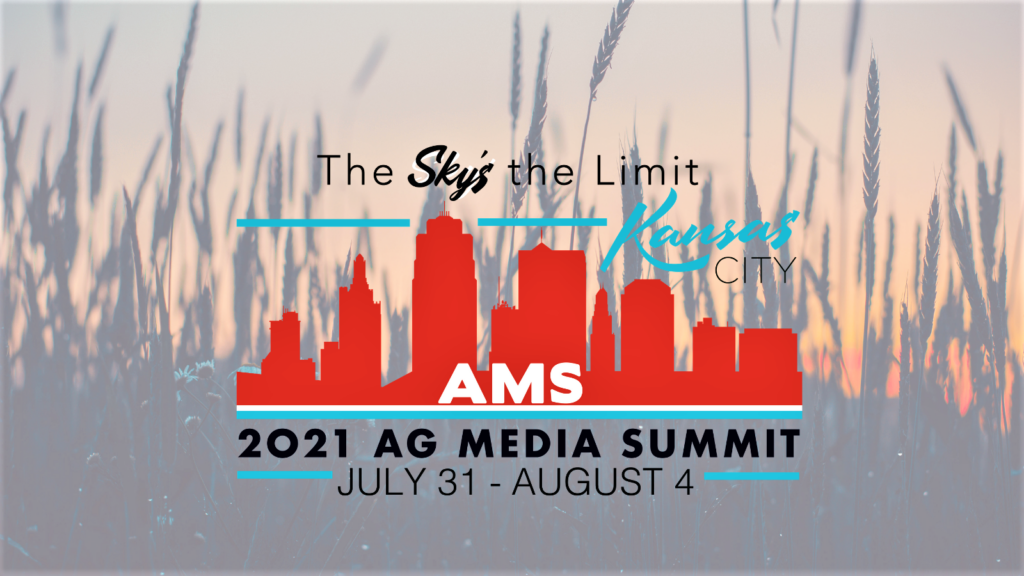 Sunday, August 1
InDesign Workshop: 1 p.m.—4 p.m. CT
Speaker: Russell Viers, Speaker, Trainer, Digital Handyman, DIGIversity.TV
Monday, August 2
Welcome and Keynote: 8 a.m.—9:15 a.m. CT
Speakers: Pat Roberts, Retired Kansas State Senator
Tom Vilsack, USDA Secretary and U.S. Secretary of Agriculture (tentative)

Morning Session: 10:15 a.m.—11:15 a.m.
Crisis Communications Panel in the Age of COVID 19: COVID-19 caused major disruptions to the global food supply chain. In the U.S., shuttered manufacturing facilities and empty grocery shelves were hallmarks of the time as companies were challenged to keep employees safe while maintaining the country's food supply. We'll take a look at how frontline food and retail communications professionals worked through a crisis that didn't have a playbook and told the story of the pandemic. Panelists: Ivy Sprague, Communications Manager, Hy-Vee Inc.; Lisa Martin, Corporate Communications Director, Smithfield Foods; moderated by Cindy Cunningham, Woodruff Public Relations Supervisor
Photography with the Masters: Collectively, these three photographers have earned the title of AAEA's "Photographer of the Year" more than a dozen times. They've been on hundreds of farms and shot the photos that told the story of American agriculture for the past 30 years. In this session, they'll share their best stories and hard-earned advice. Speakers: Harlen Persinger, David Lundquist and Jim Patrico
Design Workshop: How to Make Your Designer's Life Easy: Speaker: Russell Viers, Speaker, Trainer, Digital Handyman, DIGIversity.TV
How Do Writers Make a Compelling Story? Rise above the humdrum. Craft a compelling story. While agriculture is a changing landscape, the seasons are the same—planting, spraying, harvesting, breeding, calving etc. As ag communicators we often need to refresh readers regarding pests, crop production and animal health. It can get monotonous. In this session, you'll learn from the best in the business on how to find a unique perspective when reporting on marketing, crops and livestock. Speakers: Emily Unglesbee, Reporter, DTN/Progressive Farmer; Jennifer Shike, Editor, Farm Journal's PORK; Mike Wilson, Executive Editor, Farm Futures
Lunch: 11:45 a.m.—1:30 p.m. CT
Student recognition and awards; plus Chris Chinn, Missouri Director of Agriculture
Afternoon Session: 1:30 p.m.—2:30 p.m. CT
Bridging the Gap: Sales & Editorial: Separation akin to the old Berlin Wall used to exist between advertising and editorial publication departments. These days, editors and sales folks routinely cooperate on projects. Although this can benefit publications, concerns about maintaining editorial independence, and control. Panelists: Pam Caraway, Syngenta Marketing Communications Lead; Mike Opperman, owner of Black Dirt Communications; Willie Vogt, Editorial Director, Farm Progress; and moderated by Gil Gullickson, Executive Editor, Crops Technology, Successful Farming
Integrity Matters: Surviving the Minefield of B2B Journalism with Your Credibility and Relationships: It's a jungle out there for business-to-business (B2B) journalists in trying to get the story but still being fair to sources and readers alike. Bill McDowell has a few ideas how to do that. Speakers: Bill McDowell, Director of Publications/Editor-in-Chief, Institute of Food Technologists
How to Read Body Language Cues:Did you know you have a secret superpower? You have the power to improve the accuracy of your research, publish accurate and truthful articles, and select images that are in alignment with your message. Grab your cape and join Monica Levin in her dynamic workshop "How to Read Body Language Cues." In this workshop, Monica will give you science-based strategies for decoding people's intentions, understanding unconscious biases, and recognizing nonverbal cues of comfort and discomfort. Speaker: Monica Levin, Author and Inner Guidance Communication Coach, Nonverbal Science LLC
Marketing: Your Brand is More than Milk: In 2003, the Shatto family bet their struggling family farm on a secondhand bottling machine, hoping to create their own brand of milk to survive the topsy-turvy world of commodity prices. With no experience and no budget, they turned to Signal Theory (then Sullivan Higdon & Sink) to help them create a brand that expressed their desire to deliver "milk at its finest." They caught the eat local wave and grew from 80 cows to 500 cows, opened an agritourism mecca, and built a brand with a cult following of more than 75,000 on Facebook. They'll share how it all started with one classic design. Speakers: Matt Shatto, vice president, Shatto Milk Company; Seth Gunderson, Ventures Director, Signal Theory
Late Afternoon Session: 3 p.m.—4:15 p.m. CT
Reading, Viewing and Monitoring: When and How do Farmers Consume Print and Digital Information? Print and digital both have a place on the farm. But what's the sweet spot? We'll talk to a panel of farmers and ranchers about how they consume all kinds of information, what that depends on and what they'd like to see more of. Speakers: Sharon Oetting, Owner/Operator, Oetting Hog Farm; Leanne Litton, Beef Nutritionist and Territory Manager, Suther Feeds; Brenna Wulfkuhle, Owner, Rocking H
Will Events Ever Be the Same Again? Ag communicators learned the ins and outs of video conferencing and how to host virtual meetings. But even as live events resume, virtual or hybrid meetings may be here to stay. How do you work with them and how do you straddle two worlds? We'll hear from panelists who've had success with virtual meetings but also long to jump back into in-person events. They'll offer insights into what successful events can look like now and in the future, and pro tips on making them work regardless of how they're presented. Speakers: Holly Martin, Director of Communications, American Angus Association; Toby Ripberger, Beck's Event Logistics Lead
Photography 101: Lessons from The Furrow Photographers: Ever wonder what's behind the stunning award-winning photographs that are featured in The Furrow magazine? Four award-winning photographers for the magazine will share what's worked for them – and what hasn't. Speakers: Lorne McClinton, Editor, The Furrow's the Canadian; Katie Knapp, The Ag Photographer; Martha Mintz, Regional Editor, The Furrow; Steve Werblow, Steve Werblow Communications
Three Ways to Elevate Your Social Strategy: Everyone from seasoned social media marketers to those who have to put on the social media cap every now and then will take home some nuggets from this session, including the latest social media trends, how to set up a paid social campaign using A/B testing, and how to measure what's important. This session is sponsored by AGCO. Speaker: Missy Young, social media director, broadhead
Tuesday, August 3
Morning Session: 10:30 a.m.—11:45 a.m.
Broadcast: Putting Some Oomph into Podcasts: Podcasts are rapidly becoming part of the agricultural media mix. This program would look at factors such as finding people to interview, ways to interview especially during COVID, and the technical nuts-and-bolts of putting it together. Speakers: Jodi Henke, Writer / Host, Meredith AgriMedia; Sarah Hill, Associate Editor, No-Till Farmer
Narrative Writing on Deadline: Transforming Daily Writing into Mandatory Reading: Readers like a good narrative because it humanizes the story and helps them relate to the topic. But narrative writing takes time and those who work in a shrinking news operation have to crank out routine stories on a deadline. So how do we add narrative flourishes to make them more appealing, readable and enjoyable – quickly? We'll take a look at literature and great narrative reporting and writing, and learn how to apply those lessons to our writing. It's a session guaranteed to help you think differently about your reporting and information gathering, from an award-winning journalist and Pulitzer-prize nominated writer. Speaker: Lolly Bowean, Media and Storytelling Portfolio Manager, Field Foundation
Professional Development: Movin' On Up: Ever wonder how to climb that next rung in your career and move up to career ladder for more responsibility? This panel can help any agricultural communicator do it, regardless of their current career station. Speakers: Kelly Schwalbe, Partner, Sage Communications; Katrina Huffstutler, Executive Director of Communications, Texas and Southwestern Cattle Raisers Association; Dave Kurns, Editorial Content Director, Meredith Agrimedia; Sara Steever, president, Paulsen Marketing
Engaging in Brave Conversations About Race: Diversity, equity and inclusion efforts are not the other guy's job. Each of us must find opportunities to create an inclusive culture in agriculture. We can do that by committing to the ambition, then following through in our daily activities and by collaborating with others to increase diversity in agriculture. Committing to diversity, equity and inclusion in our industry does not require a huge time or financial commitment. This is a head and heart commitment. Learn how simple it is to be a change leader for a more open community. This session is sponsored by Syngenta. Speakers: Bryana Clover, Owner, 1619 Consulting LLC; Brandon Bell, North America Diversity and Inclusion Lead; Syngenta
Working Lunch & Info Expo: 12 p.m.—2 p.m. CT
LPC Annual Business Meeting: 2:15 p.m.—4 p.m. CT
AAEA Annual Business Meeting: 2:15 p.m.—3:45 p.m. CT
AAEA Professional Improvement Foundation Annual Business Meeting: 3:15 p.m.—3:45 p.m.

ACT Critique, Contest Awards and Business Meeting: 3 p.m.—5 p.m. CT
AAEA Contest Awards and Presentations: 4:15 p.m.—5:30 p.m. CT
Cocktail Reception: 6 p.m.—6:45 p.m. CT
AMS Closing Dinner and Awards: 7 p.m.—8 p.m. CT
Click here to register for the 2021 Ag Media Summit.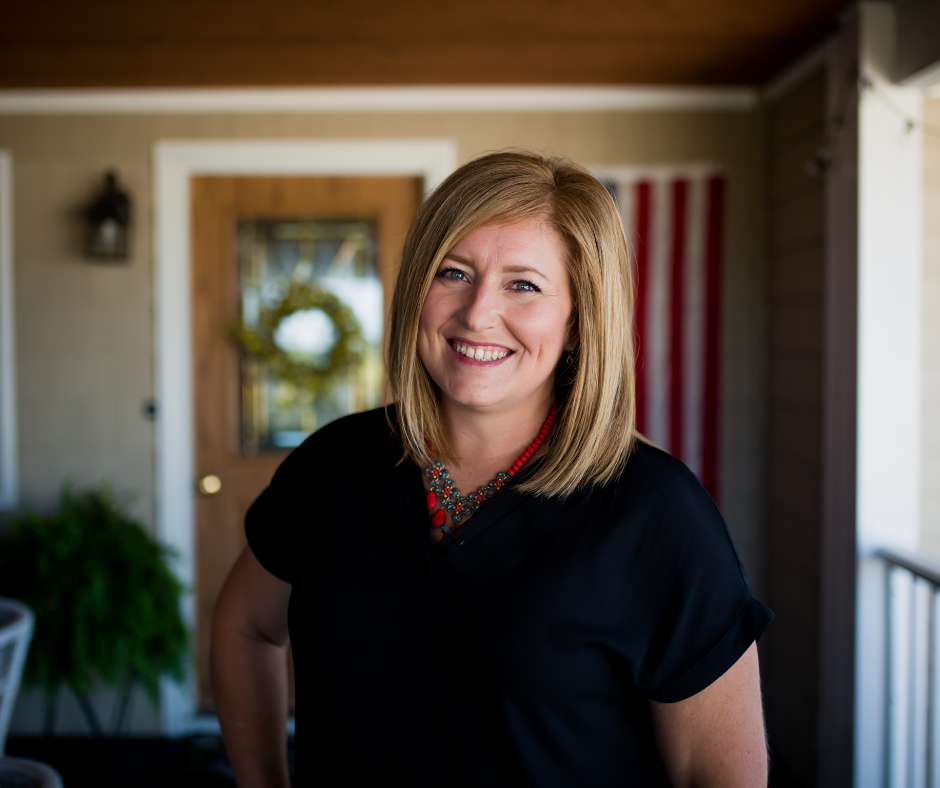 Holly Spangler is an executive editor with Farm Progress and an editor of Prairie Farmer Magazine.