Learn valuable information from our industry pros and join the discussion.
Not a member? Enjoy a free webinar on us!
How to Select that Winning Entry
It's that time of year again-- time to begin thinking about which articles and photos you want to submit to compete in AAEA's annual Communications Awards Program. We want to hear your name called up on stage. Don't you?
How to Advocate for Yourself and Your Story Ideas
Have you ever wanted to write THAT story, but hit a roadblock because you couldn't get the editor on board? Or have you wanted to attend a conference or event, but were told it wasn't in the cards? We're bringing together three experts to share their tips and insight on getting what you want.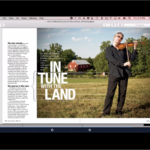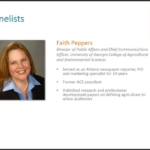 Ag Writing Doesn't Always Follow the Rules
Writing in ag can certainly be a challenge--even more so when industry specific jargon and terms get involved. What's the best way to handle those instances when you need to follow AP, agency or publication style guidelines, but also need to use language that doesn't always follow the guidelines?