By Samantha Kilgore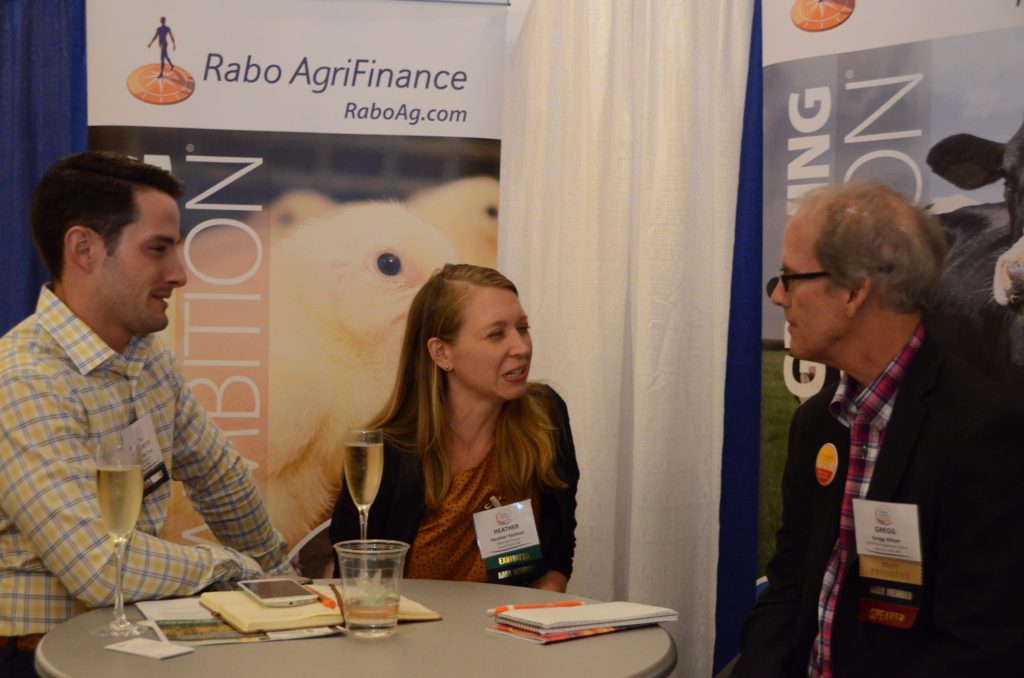 The Ag Media Summit and IFAJ Congress joint event is a mere three weeks away, and you are in full prep mode. You've marked up the schedule with your favorite sessions, you're keeping an eye on the weather, and the local market now thanks you for putting a dent in their supply of sunscreen and bug spray for tours.
But – have you prepared to walk the InfoExpo and meet our exhibitors? Why is this a part of the AMS event, anyway? For first timers and veterans, here's a rundown of how (and why) you should maximize your time in the InfoExpo on Monday, July 29 and Tuesday, July 30.
The InfoExpo goal:
This exhibit hall will host more than 40+ ag companies. These companies represent the vast array of businesses from across the world. Here you'll find your seed and science experts. This is where you can get an update on the latest in ag technology. And this how you can make a lasting contact to serve as an expert resource in the future. Whether your upcoming communication projects include biotech, farm futures, seeds, agribusiness or specific commodity markets -this is where you'll find the expert source for the story.
How to Maximize your time:
First, click here to find out who is coming to exhibit at the Ag Media Summit. Second, grab your tools. Business cards, recorders, phone charger, notebook and pens – just like session time – this is how you'll capture all of the valuable info you gather from meeting business contacts in the exhibit hall. Don't forget a big bag to take the give-aways!
Lastly, step out of your comfort zone and be willing to chat with individuals outside your scope. You might be surprised at how much information you can gather for future media projects just by having lunch near someone you've never met.
From education, to the exhibit hall, to tours, this 2019 Ag Media Summit and IFAJ Congress event has laid the groundwork for one outstanding professional experience. 
We'll see you there in a few short weeks!