By Laurie Bedord, AAEA Future Agricultural Communicators Chair
John F. Kennedy once said, "We must do all that we can to give our children the best in education and social upbringing for while they are the youth of today, they shall be the leaders of tomorrow."
Nurturing and investing in our youth is the goal of the AAEA ACT scholarships, as well as the AAEA editorial and marketing communications internships. Through these opportunities we strive to recognize the very best students and support them in their endeavor to join our profession.
Four outstanding students have been selected to receive the 2018 AAEA ACT scholarships.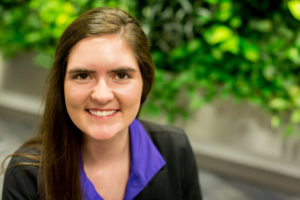 Jill Seiler, Kansas State University
"Jill is a diligent worker and a fine young communications professional who is always willing to roll up her sleeves and work hard on the assigned project," says Kerri Ebert, K-State Research and Extension, Kansas AgrAbility Project. "More importantly, she is and always has been an ambassador for agriculture. I believe Jill is highly deserving of your scholarship and I encourage you to reward her lifelong interest in agriculture and her passion for professional communication with a scholarship. It will be a very worthwhile investment in the future of quality agricultural communications."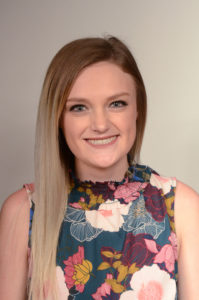 Corryn LaRue, Utah State University
"I have been teaching in higher education for over 50 years. It's people like Corryn, with a solid background in animal husbandry, a passion for the discipline, and its public relations, that keep me going," says Lyle McNeal, Animal Dairy and Veterinary Science Professor, Utah State University. "Corryn has not only earned the respect of the faculty, but her peers as well due to her multitude of talents – be it working with livestock, writing press articles, her photography skills, and sincere ability to interact with people.  She's a very unique person, and AAEA would certainly benefit from having Corryn represent your organization by receiving this scholarship."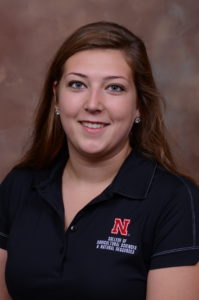 Catherine Jones, University of Nebraska – Lincoln
"Catherine is an extremely bright and motivated individual who relishes the opportunity to take on new challenges," says Sue Ellen Pegg, College Relations Director, University of Nebraska – Lincoln. "I believe her strong work ethic, her outstanding communication skills, and her interest in learning and educating others make her an outstanding candidate for the AAEA scholarship."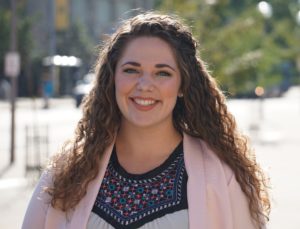 Alexa Nordwald, University of Missouri – Columbia
"Alexa's dedication to the field of agriculture is apparent. The level of involvement she has in agricultural-related activities outside of her school work continues to astound me," says Lauren Jackson, Business Support Specialist, University of Missouri. "She has taken many opportunities to attend meetings around the state focused on agricultural communications to advance her educational experience. Her vast commitments and involvement with these agriculture-centric programs show that she is not someone who sits back and coats through her schooling – she prefers to lead the way and dedicate her time to advocating for agriculture."
Of the four finalists, one will be chosen to receive the top scholarship of $3,000, which is in honor of Dr. James Evans who has had a tremendous impact on the establishment and growth of agricultural communications programs.
The candidate selected to receive this scholarship is recognized for "excellence in academics and leadership, and for exemplifying the dedication and commitment of the outstanding individual for whom this award is named." As part of the selection process, each student will be interviewed during the Agricultural Media Summit (August 4 to 8, 2018 in Scottsdale, Arizona) to determine which candidate will receive the $3,000 scholarship.
The remaining three students will be awarded the Past President's Scholarship in the amount of $1,500 each.
A luncheon to honor all four students will be held on Monday, August 6, 2018, during the Agricultural Media Summit. The student chosen to receive the Dr. James Evans Scholarship will be announced at the luncheon.

All four scholarships are made possible through a grant from the AAEA Professional Improvement Foundation and in part by CoBank.
Established by the National Agricultural Communicators of Tomorrow (ACT) in 1993 and adopted by AAEA in 2004, AAEA scholarships are awarded to outstanding members of ACT for their achievements in leadership, career-related experiences, academics and service.
Congratulations to the four finalists!