To be considered for 2023, apply by Friday, June 23, 2023!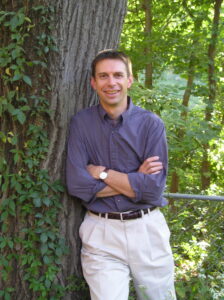 The Andy Markwart Horizon Award, presented by the ACN Professional Improvement Foundation (PIF), is an annual award given to an ACN member who embodies the youthful vigor, energy, passion, dedication, and creativity shown by Andy in his volunteer work for ACN for many years. Andy, the editor of The Furrow, died in 2006 from heart problems.
2021 Andy Markwart Award Recipient
Megan Schilling was the 2021 Andy Markwart Award Recipient.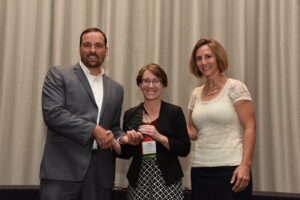 Megan (center) is Chairwoman for ACN's Future Ag Communicators Committee. She's also the Agronomy and Technology Editor with Meredith Agrimedia. Congratulations Megan!
Award Criteria
The Andy Markwart Horizon Award winner must meet the following criteria and provide the following application materials:
Open to any ACN member age 35 and younger.

References. Two professional references (one from current employer).

Essay: 500 words or fewer that describes your interest in receiving the stipend and why you believe you are deserving, your professional goals, etc.

Resume
You may nominate an ACN member or apply for yourself. Nominations are not required.
---
Congratulations to Katie Knapp, 2020 Andy Markwart Recipient Winner!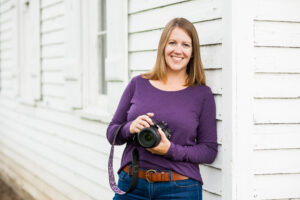 Katie Knapp brings her enthusiasm and talents to tackle any and all challenges clients put in front of her. Her creative and photo talents were especially well received.  In short, she is the kind of young alumni that emulates what Andy stood for … a talented, courageous, hard-working professional … respected in her field, and always seeking to learn more.