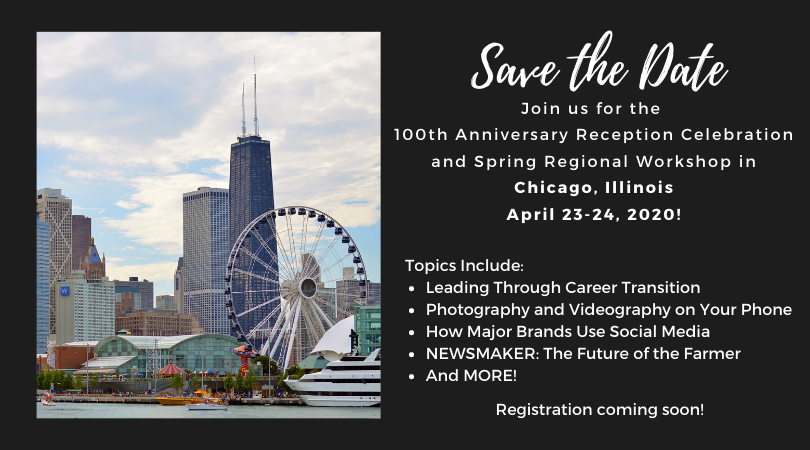 AAEA - The Ag Communicators Network regional meetings equip members with education and resources in their area. We know not everyone can attend the Ag Media Summit, and we want to meet you where you are with solid, helpful educational content so you can advance your career and perform with excellence.
Save the Date for our April 23-24, 2020 Spring Regional Meeting in Chicago Illinois!
Meeting agenda and registration information coming soon!
Topics include:
Leading through career transition
Photography and videography on your phone
What we can learn from other brands on Social Media
NEWSMAKER -  How banks make decisions based on Farm Data
NEWSMAKER - The Future of the Farmer - take a look at where agriculture and your readers are headed in the next 20 years.
How to protect intellectual property
...plus, a panel of Chicago-based Journalists and more!