By Diane Meyer, American Hereford Association, 2019 Cultivating Young Ag Journalist by Alltech Recipient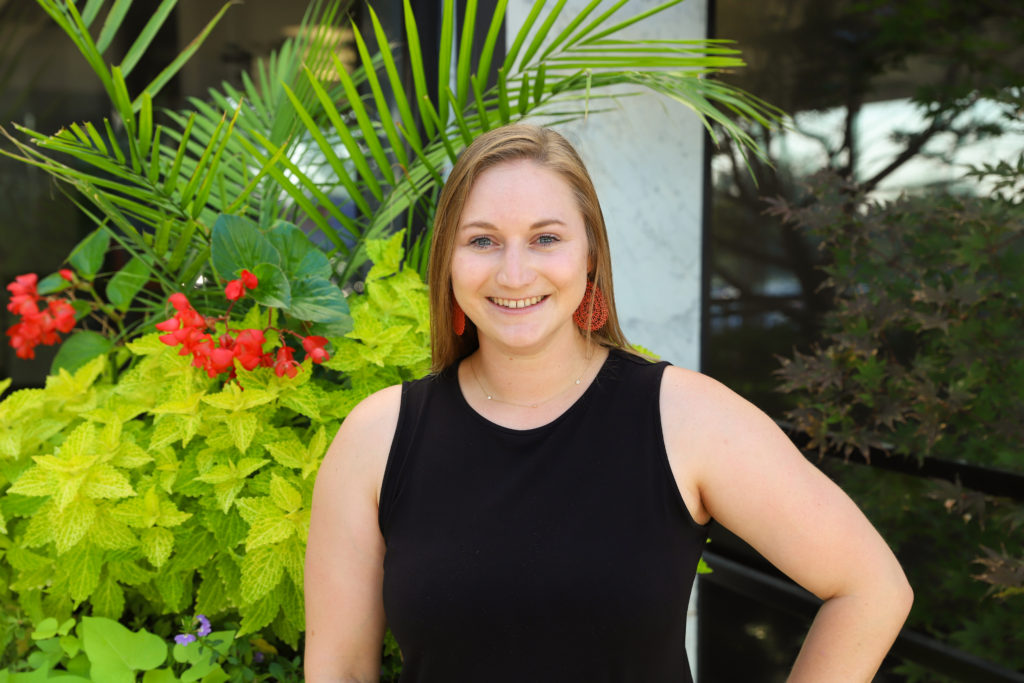 I remember my first Famous Welcome Party like it was last week, feeling slightly out of place in a red shirt next to my Cal Poly colleagues who had all remembered white outfits. In my defense, I had returned stateside after a month in Europe a few days prior, so full attention to packing the wardrobe needed for Ag Media Summit (AMS) was out of the question. Thoroughly enjoying the air conditioning and beverages rescuing us from the Scottsdale heat, I remember taking in the surrounding scene and thinking, "I wish I could come to this every year."
Thanks to Alltech's Cultivating Young Ag Journalists award, this year I was fortunate to attend my third AMS in four years — something I thought out of the question in 2015 as a fifth-year undergraduate with an ACOM minor. Like every year, I left Minneapolis already excited for next summer's conference in my new hometown, Kansas City. However, unique to this year, I had attended AMS one year into my first "real" job, and not as a student or researcher. Participating as an industry representative gleaned a different perspective of the event's influence.
Budgets aside, I consider a successful event as one which generates positive feedback and one which attendees actually look forward to attending. Every year. AMS certainly exceeds the mark in those regards — it's hard to find a "con" in this conference.
This year's global gathering in America's Heartland offered opportunities for everyone, green or seasoned, Swiss or South African. By attending the relevant educational sessions and engaging with trade show vendors, I walked away with new tools I incorporate daily into my roles as an editor and director of communications. As a writer, I enjoyed a fresh perspective on press release structure and, as a manager, I jotted down every word Nicole Erceg shared about creating clean and consistent styles.
I cannot fail to mention my favorite part about AMS is the socializing. If my bosses are reading this — YES, I do make sure to go to sessions all day and network professionally, but I also make time to catch up with classmates from Cal Poly and Texas Tech and employers and coworkers from other internships.
Peer-to-peer interaction is so important, especially for ag communicators. While we do compete for awards, we are all on the same small team, representing the same overarching industry. As communicators, we shape the perceptions of agriculture through our words, photos, videos and actions. How can we improve perceptions, overcome challenges and "agvocate" effectively if we do not collaborate?
As a student, learning about new technologies and seeking counsel is easy. As a professional, not so much, unless you find your people. That challenge is why I feel the social component of AMS is so important — it helps create solid relationships, which translates to meaningful conversations and experiences to help us improve professionally. Let's be real, most people will not share their biggest struggles or favorite tips with someone they do not know or respect. In this regard, AMS serves the ag communications community greatly by providing a platform for professional and personal growth.
I sincerely thank Alltech for the opportunity to attend the 2019 AMS to help improve my skills and broaden my perspective. I encourage other young professionals to apply for this award and to seek opportunities to engage with fellow ag journalists.