By Katie Knapp, The Ag Photographer
David Lundquist has been the staff photographer for CHS Inc. for more than 30 years. One of his responsibilities is the photography within the company's award-winning custom publication, C Magazine. His work has earned him AAEA's Photographer of the Year award at least seven times. One of the questions I asked him was what his favorite piece of gear is.
"My 42-inch diameter photo scrim has paid for itself many times through the years, by providing me with a safety net for good photos countless times."
The translucent scrim is a versatile tool, and provides me three main uses: bouncing light, usually ambient, into a subject; being placed between a too-bright or concentrated light source, usually the sun, and a subject to provide a softer and more gratifying light; and being used as a diffuser, again softening the light, between a strobe and a subject.
A good example of this last application took place several years back in central North Dakota as we were doing a story on a young co-op agronomist who in her spare time acted in the local community theater.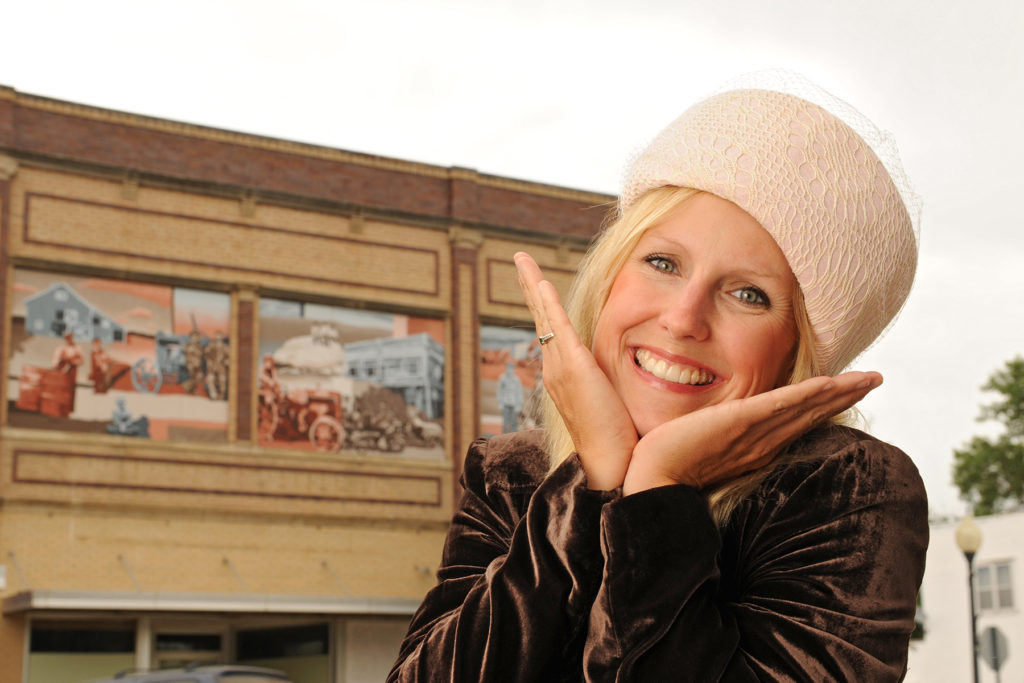 From the town's second-hand store we found several hats and jackets, and on a downtown street were some large murals that became a nicely complimenting background.
Shooting day was very cloudy, which was perfect for the background, but very dingy top-down light for subject Alison. I placed my Nikon camera flash on a tripod just to my left, and then clamped my round scrim on a light stand between the strobe and our subject. The strobe and the middle of the scrim were about level with Alison's head. To get the right position of the background murals, camera position was shooting up slightly.
As I took my initial images, I viewed them to make sure there was a proper balance between the flash that nicely illuminated her, and the ambient light of the mural background.
With her acting experience, Alison provided a variety of fun poses and kept a natural feel throughout.
Note: This is the second in a series about how AAEA Master Photographers create their best work.