By Allison Jenkins, editor, Today's Farmer, MFA Incorporated
2019 AAEA First Place Personality Profile Winner
Click here to read View from the Countryside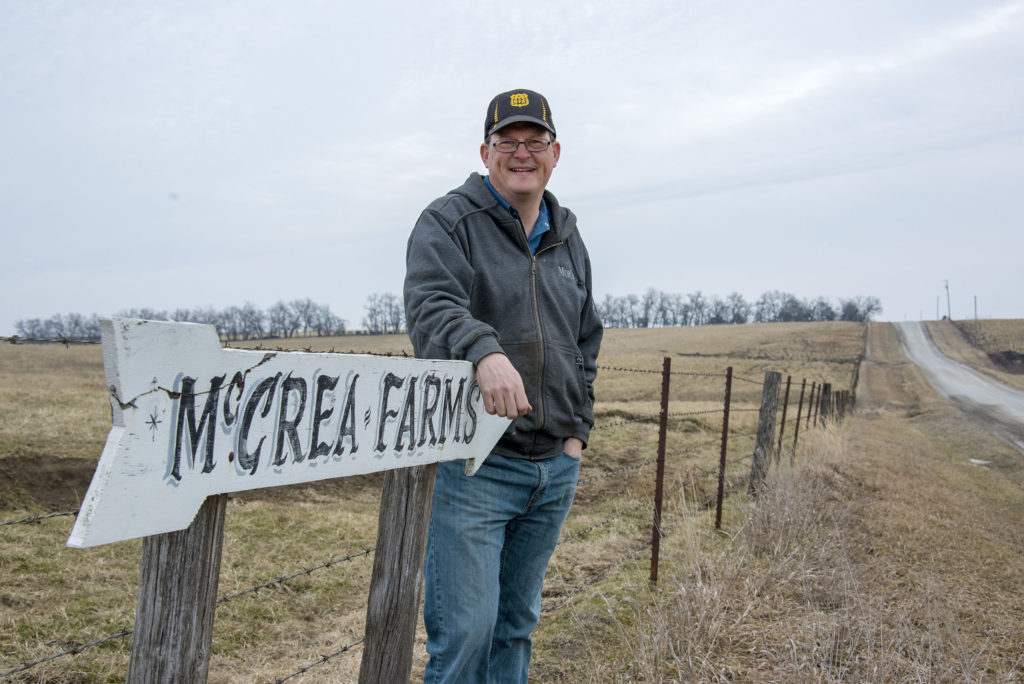 Farm broadcaster, speaker and author Andrew McCrea has made a successful career out of telling other people's stories. Last year, I got the chance to tell his story.
I met McCrea when he was the keynote speaker at MFA Incorporated's 2018 annual meeting. While his motivational program incorporated the meeting's theme of "Empower Change," he also spent time sharing compelling stories about the people and places he's visited during his years as host of the national radio program, "America Countryside."
Along with his communications career, McCrea also raises crops and cattle in northeast Missouri and serves on his local MFA board, which made him the perfect speaker for our annual meeting. I also thought he'd make the perfect subject for a personality profile in Today's Farmer. In fact, I was amazed that our publication hadn't featured him before. After all, he had all the right stuff for a house organ like ours: an interesting background, farming connections, loyalty to his local MFA Agri Services center and active membership in the cooperative.
McCrea welcomed the idea of being featured in Today's Farmer, but he cheerfully pointed out that he was usually the one doing the interviewing, not the other way around. I visited with him on a cold, gray mid-December day on his family farm, which dates back more than a century to his great-great-grandfather.
"My granddad was born in 1903, and he started farming with a team of mules," McCrea said. "It's a far cry from how we farm today."
From the start, I knew the interview was going to go well. McCrea has a knack for talking — after all, that's his job — and I heard tale after tale of the characters he's met throughout his prolific career. When he started his "American Countryside" program in 1996, McCrea told me he wondered, "How will I ever come up with enough stories? Well, it's been the opposite. There are more stories than you could ever tell. Everybody in every place has a story." The program is described as "a slice of Americana" that might feature "a well-known music or TV star or just someone with an interesting story that lives down the street."
Instead of talking about someone else, I could tell that McCrea relished the chance to share his journey from farm kid to national FFA officer to farm broadcaster to motivational speaker. He also expressed fierce pride in his farming heritage. He still works alongside his father on their Maysville, Missouri operation, and McCrea and his wife, Paula, are raising the sixth generation on the farm. McCrea is well aware that his hands-on agricultural background helps him connect with his mostly rural audience. "I like to think that my farming gives me a lot of relevance," he said. "It's not just something I'm talking about; it's something I'm living."
When I asked him why he thought his broadcasts, books and speeches had been so popular, McCrea said, "I think people just like a good story. And we always bill the story as ordinary people doing extraordinary things. Really, though, it's all about people who enjoy what they do and love telling others about it." That sentiment describes Andrew McCrea to a T. With this assignment, it was my turn tell about him — just another ordinary person doing extraordinary things. And like McCrea, I will continue to be on the lookout for more personality profiles to help prove the idea that everybody really does have a story.