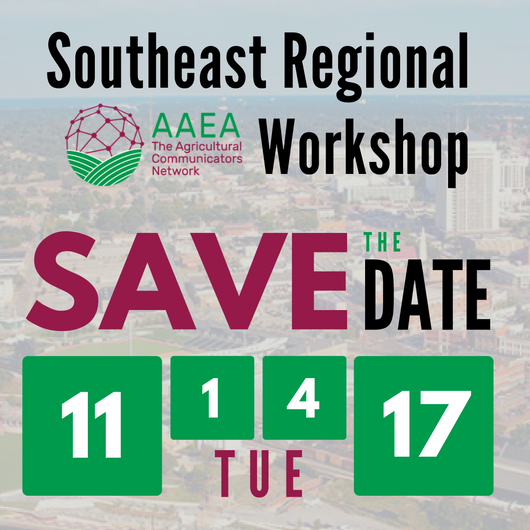 Mark your calendars! AAEA- The Ag Communicators Network is hosting a regional workshop in Montgomery, AL at the Alabama Farmers Federation Office November 14, 2017. Join us for education, networking, a grower panel and more. Registration coming soon.
This meeting is brought to you by the Alabama Wheat & Feed Grain Producers and the Alabama Farmers Cooperative.
For questions, please call the AAEA office at 706-407-2550.
Be sure to periodically check the calendar for event updates: https://aaea.memberclicks.net/upcoming-events.