By Laurie Bedord, Chair, Future Agricultural Communicators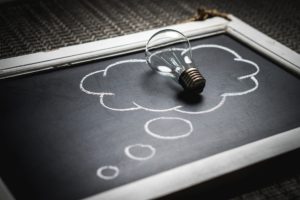 Do you want to give a young person the opportunity to gain practical experience, while also benefitting your company?
If you answered  yes. . . or even if you answered maybe. . . then you need to keep reading.
Why? Because I'm going to share four reasons why you should consider hosting the 2020 AAEA editorial or marketing communications summer intern.
You get bragging rights. What better way to get in on the ground floor of an aspiring ag communicator than to host an intern. As that young person's career takes off, you can look back and say, "That talented person was our summer intern. I could tell he/she was going to do great things in our industry."
You get an extra set of hands for FREE. Because each of the internships is 100% paid by AAEA's Professional Improvement Foundation, no money comes out of your company's pocket. Who doesn't like free labor?
You may discover a future employee. Having an
intern is not only a great way for a young person to test-drive a career in your company, it also gives you the opportunity to evaluate if he/she would be a good fit for your company in the future. Did you know that many Fortune-500 companies retain over 80% of their interns as entry-level hires?
You get to sharpen your skills. The intern isn't the only person who comes away a winner. As a host, you can become a mentor to that young person as you guide and educate him/her. . . a reward that is priceless. Mentoring also allows you to strengthen your coaching and leadership skills; not to mention the fact that the ability to manage people different from you is a valuable skill.
While I could add many more benefits to the list, I'm going to let our recent editorial communications intern share what she gained from her experience this past summer with DTN/Progressive Farmer.
"I was very hesitant to apply at first, but I am so glad I took a leap of faith and moved halfway across the country for the opportunity of a lifetime," says Loren Lindler, a senior at Abraham Baldwin Agricultural College. "I had the opportunity to work with a diverse team and learn from some of the best ag journalists in the industry."
As she prepares to graduate in December, Loren knows this experience has helped ready her for a career in agricultural communications.
"I cannot thank AAEA enough for allowing me the opportunity to grow as an individual. Through this internship, I was able to learn more about agricultural communications and make so many connections at Ag Media Summit. I am so excited to see what is to come next," she says.
What Loren – and the many interns before her – get out of these experiences is priceless!
Don't miss the opportunity to be a part of an aspiring ag communicator's journey as he or she develops and hones his or her skills thanks to the guidance, expertise, and mentoring your organization provides.
Apply today!
The application deadline to host either the 2020 AAEA editorial or marketing communications intern is Monday, October 14, 2019. 
Fill out the application, 2020 host application.