By Mike Wilson, Membership Committee Co-Chair, Director of Content, Farm Futures – Farm Progress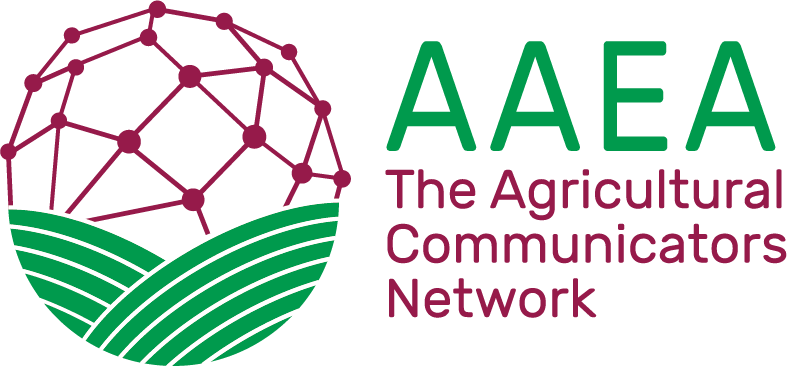 AAEA is now the Ag Communicators Network. Sometimes I still have to let that sink in.
That statement was just an idea five years ago when a group of us sat down to discuss the future of the organization. Led by Steve Drake, the Strategic Intent Summit helped guide us to make major changes to the organization, broadening its scope, and making it more inviting for professionals far beyond its original 'ag editor' mission.
Stakeholder interviews leading up to that meeting helped guide those decisions. Stakeholders told us the ByLine and website needed some "serious retooling." Check. They told us we needed to take a serious look at how we define membership. Check. And, they told us we may need to "open membership to 'non-traditional' members, such as bloggers."
Check. The Ag Communicators Network is now open to all communicators who work in agriculture.
That's where you come in.
Amy Roady and I co-chair a talented, committed membership committee, but we could use your help. During a recent conference call, we realized the best way to help recruit prospects is to let our members do the talking for us.
That's especially important during winter meeting season. The Cattle Industry Convention and NCBA Trade show was this week. The World Ag Expo is next week in Tulare, CA. The USDA Outlook meeting is coming a few weeks later, along with the National Farm Machinery Show. We'll see many ag communicators in the press room at the Commodity Classic in San Antonio. Later this year we'll no doubt see each other at Alltech's Symposium, the Farm Progress Show, the Sunbelt Ag Expo, or other farm meetings.
All of these events present opportunities to talk with prospects. Strike up a conversation. Find out if your colleague is a member, and if not, share why AAEA-The Ag Communicators Network is such a great professional organization to join. Tout the benefits of AMS professional development sessions you can't get anywhere else. Talk about your networking experiences at the Ag Media Summit, a regional workshop, or involvement with one of our Special Interest Groups.
We have a lot to brag about, to be honest.
If a prospect sounds interested, just email one of us.
Will you help become the eyes and ears for AAEA recruitment? It's a big country. There's a lot going on. And we have a great organization that some people simply don't know about. Let's get the word out!