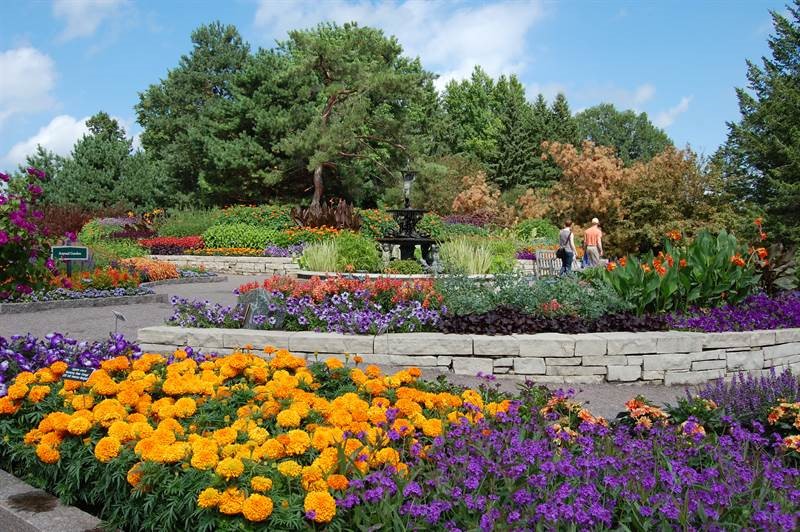 Arrive early on Sunday during Ag Media Summit and treat yourself to a unique afternoon of first-class scenery, a Ted Talks speaker, an analogist who transformed a local wine industry, and the story behind the Honeycrisp apple.
All of this – plus wine & cheese tasting – is part of the Sunday afternoon tour to the University of Minnesota Arboretum, which is ranked among the top five arboretums in the U.S. by USA Today. The arboretum's botanical gardens cover 1,200 acres of gardens, woods and prairies with more than 5,000 plant species.
Included on the arboretum grounds is the university's widely recognized wine grape research program for developing high-quality, cold-hardy, and disease-resistant wine grape cultivars. You will learn more about how the 12,000 experimental vines cultivated there have improved the taste of Minnesota wine.
The university also has an extensive apple research program at the arboretum. An apple researcher will explain how the Minnesota's famous Honeycrisp apple was developed… and what will be the next best apple.
Ted Talks speaker Maria Spivak, a professor with the university's entomology department, will discuss one of her favorite insects and the subject of her popular Ted Talk – bees. https://www.ted.com/speakers/marla_spivak
Before heading back to the hotel, you will have time to stroll through some of the arboretum's most beautiful flower gardens while sipping your favorite wine.
The Arboretum tour is open to all attendees of AMS for $50. Buses leave the hotel Sunday, July 28, at 1:15 and return about 5 pm. If you are interested in attending, please contact Diane Johnson at dianej@flash.net and she will get you signed up for it.