By Kurt Lawton, AMS and IFAJ Congress Co-chair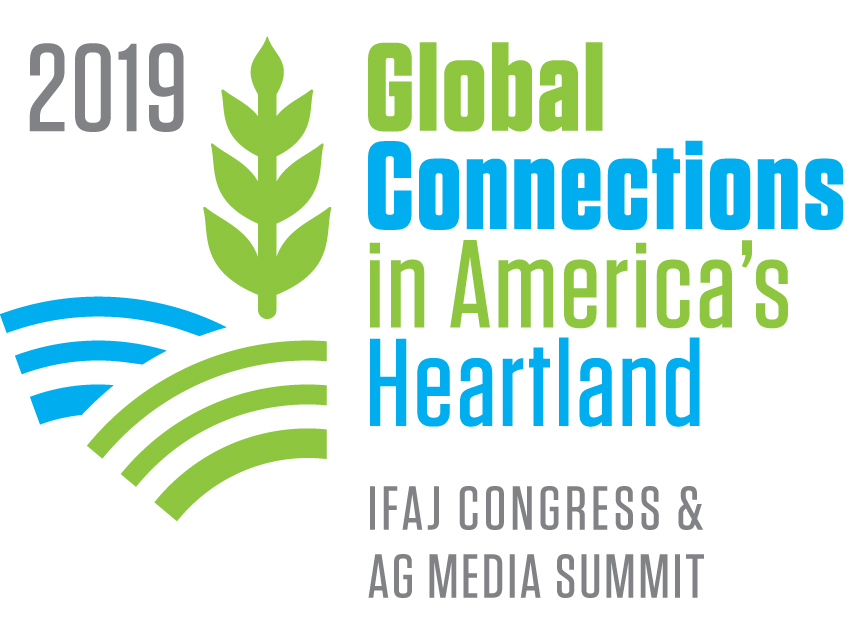 We're now sprinting into the home stretch, the final 7 weeks, before our annual Ag Media Summit conference kicks into gear near Minneapolis, Minnesota, July 27-31.
The cool thing is our global focus this summer. More than
150 International Federation of Agricultural Journalists (IFAJ) members will
attend from more than 28 countries across the globe — all coming to America to
share in our "Global Connections in America's Heartland" Congress.
In case you haven't checked out the details yet, here are the session and tour details.
Some highlights:
Sessions on issue topics like freedom of the
press, food security innovation, impact of Trump on the news media, farmer data
and sustainability, and farmer emotional health.
Tour opportunities exist (for additional fees
to join our international guests) that include urban agriculture, soil health/water
quality, university research, various livestock farms, precision farming
technology, seed research, and craft beer breweries.
Attend sessions on writing, photography,
videography, drone photography, magazine layout, podcasting, infographics,
storytelling, sales tips, PR efforts, and working with influencers.
Fun abounds, too. The IFAJ Congress kicks off
with a Mississippi River boat cruise Friday night. Sunday night, IFAJ joins up
with Ag Media Summit attendees for the famous Welcome Party with a great live
band (and a secret theme to be announced soon). Monday night we've scheduled
nothing, to allow attendees to explore the excellent food, craft breweries and
nightlife scene in Minneapolis and St. Paul. And we wind up Tuesday night with
the traditional AMS Awards Dinner, followed by a closing party with IFAJ
members for another great live music evening.
Tours are available! Regarding the pre-tour, longtime
AAEA member and Iowa farmer Harlen Persinger will lead a unique northeast Iowa
tour for 12-15 people. You will stay with farm families while visiting his farm
and many unique locations. And some seats still available on the two
traditional IFAJ post-tours that showcase U.S. agriculture in the upper Midwest
and the West Coast.
Register soon to take advantage of early bird fee — by June
21 — to save $154. Get all the program and tour details here: https://ifaj2019.org/pdfs/2019/IFAJ-2019-Program.pdf