By Kenna Rathai, AAEA100 Committee, Public Relations Director, broadhead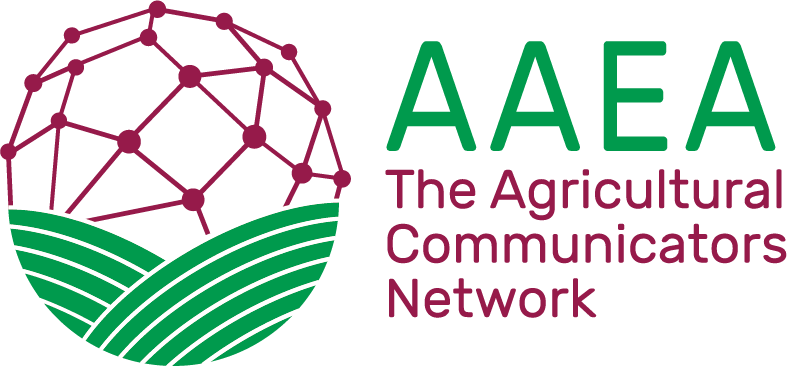 AAEA turns 100 next year and we're ready to celebrate! Well, almost ready. AAEA100 Committee Chair Holly Martin has established sub-committees to focus on a few fun things that will bring our rich history to life, help members appreciate the legacy of our centennial organization and recognize the contributions all members continue to make to lead AAEA: The Ag Communicators Network into the next 100 years.
Interested in helping out? Let Holly know, hmartin@hpj.com.
Regional Workshop Committee – We'll consider a spring professional development workshop to be the kick-off to the festivities, to be held in the same town as the first AAEA meeting, Chicago! Chair Amy Roady will be working with the Member Services Committee.
100th Year Book Committee — Chair Jim Patrico is developing a book that helps tell the story of agriculture through how AAEA publications covered various events and issues. Maggie Seiler and Elaine Shein are helping with copyediting, and Donovan Harris is designing the layout. The board is working out details on how members, industry professionals, companies and even academics can get copies.
Archive Committee — Chair Paul Queck and committee members close to the University of Illinois campus will visit our archives to pull images for use in a special video, on the website, social media and at Ag Media Summit next July.
InfoExpo Booth Committee – Speaking of Ag Media Summit, we will have a booth in InfoExpo that Chair Den Gardner will help manage, to showcase our history and share information with members and prospects. We're looking for a company or individual who is interested in helping with the booth design!
Promotions Committee – Chair Kenna Rathai will be putting together a plan for a series of social posts and ByLine articles, premiums, podcasts and more surprises. If you're interested in helping on this committee, let her know krathai@broadheadco.com, there will be plenty to do!